It has begun...
Five boxes packed, only a million more left to go...
I have no packing tips. I just fit as much into a box as I can and tape it shut. We don't usually even label them, though I may this time since we're moving to a two story house... If all goes well.
Just get it done by any means possible, that's my tip.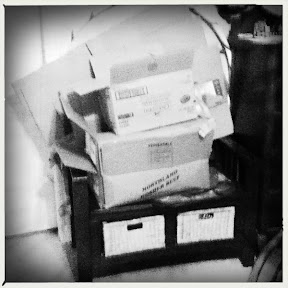 We got some more boxes tonight, I'll fill them up tomorrow. And then rinse and repeat. Til it's done.
One moment by one moment, filling a box at a time, til they're all filled.